Glenda and I visited Broken Hill in October 2019.
Stained glass window in the Trades Hall building.
In January 2015, the City of Broken Hill was included on the National Heritage Register. Broken Hill has a very strong Union history and has the only union-owned newspaper in the country, the Barrier Daily Truth. As from last year it ceased to be issued daily and is now weekly. It has been going for over 100 years. Many issues published between 1941 and 1954 have been digitised as part of the Australian Newspapers Digitisation Program.
If you belonged to a union, the paper was tossed over your front fence every morning. If there were five unionists in the household, five papers landed in the front yard.
The history of Broken Hill was marked with bitter and protracted strikes, particularly in 1892, 1909 and 1919, and this building was the focal point of these strikes. The 1919 strike lasted 18 months and led to the 35-hour week for miners and improved health and safety conditions.
Broken Hill Trades Hall – built between 1898 and 1904
Trades Hall logo
After 125 years of mining a 300 million tonne mineral system, the 7.5km long, 1.6km deep Line of Lode still supports mining, making Broken Hill one of the longest continual mining towns in the world.
The cemetery provides a valuable record of the diversity of Broken Hill's early mining community.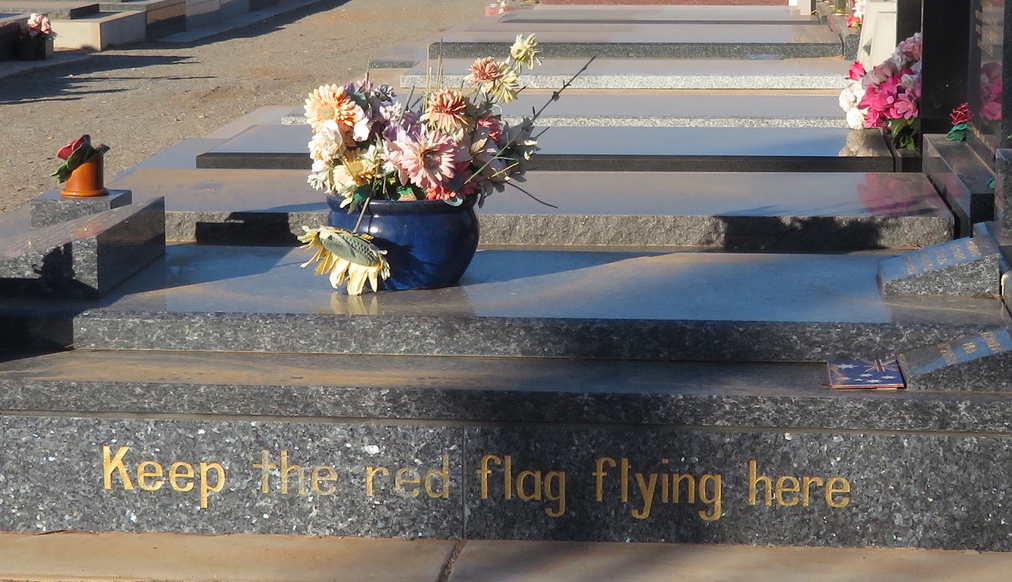 Keep the red flag flying here. Workers of the world, Unite.
Continue reading