Several Vintage Reds members turned up in Garema Place, Canberra, on 24 April 2021, to join a protest against the unjust, criminal and unneighbourly US blockade of Cuba. Banners and flags were erected and photos taken for posting to social media. The demonstration was part of the world wide "Bridges of Love" movement to build pressure on the US to change its vote in the upcoming UN motion on 23 June. (#UnblockCuba. https://www.telesurenglish.net/news/Cuba-To-Present-UN-Resolution-To-End-the-US-Blockade-on-June-23-20210423-0011.html)
Australia Cuba Friendship Society Vice-president Pam Dean gave a description of a Children's hospital in Las Tunas for which the Society had raised $A6,840. A cheque for that amount was presented to the Instituto Cubano de Amistad con los Pueblos in April 2019.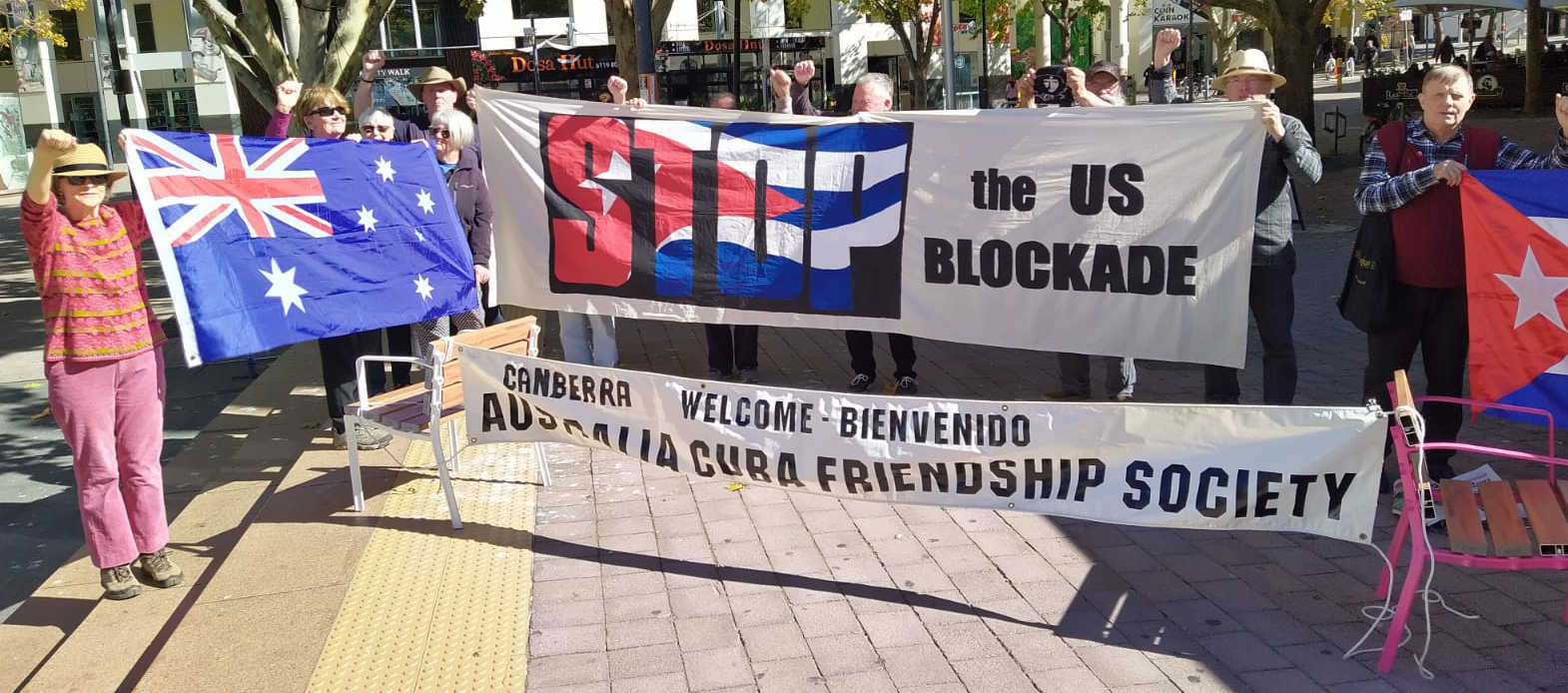 ACFS President Rob Parnell made a short speech on the National Declaration emanating from the December 2020 ACFS National Consultation, and read an extract from the Declaration. ACFS member Marcos Cruz spoke on the blockade.
Pete West played Guantanamera on the harmonica and Christopher Lang led the singing of this well known Cuban song, with Rob Parnell harmonising.
Rob Parnell