Find out what is happening in the campaign for an Indigenous Voice to Parliament.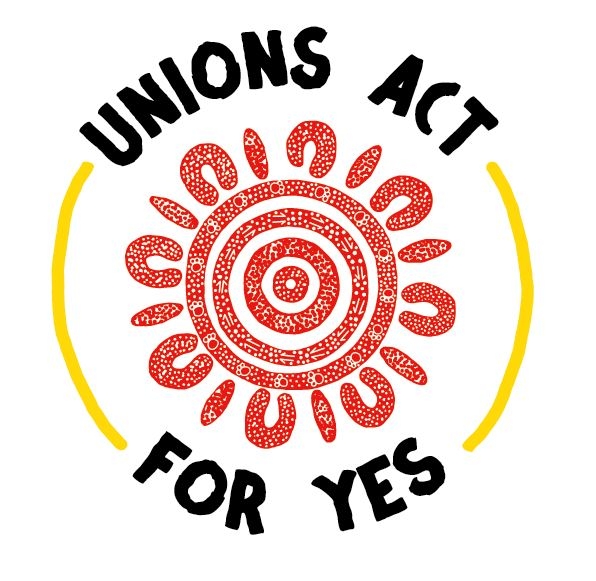 A good place to start, or to recap what you know, is the ABC's page, "What is the Indigenous Voice to Parliament? Here's how it would work and who's for and against it".
Meanwhile, the list of organisations which have come out in support of a Yes vote continues to grow. Individual unions as well as the ACTU; First Nations Workers Alliance; sporting federations (the NRL first off the line); migrant and cultural community organisations; the list gets longer each day, most recently Qantas adding its name.
The federal government has been busy putting out information for language groups apart from English – you can listen to an explanation of the referendum process in Chinese, Farsi, or Greek, etc., but also in Northern Territory Kriol, or Warlpiri, or Yolngu. Have a listen! It's a sign of the determination being brought to this campaign, to get everyone on board.
Once we know what's at stake, we can make a better choice – and vote Yes!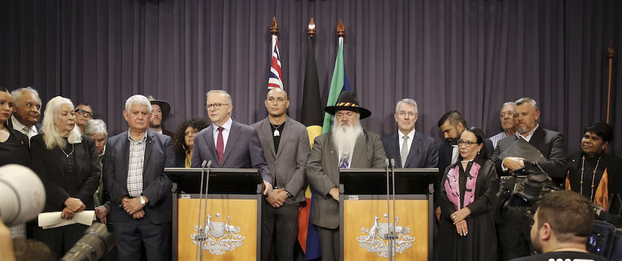 The PM & the hard-working Referendum Working Group
(from a photo by Mark Moore, ABC News, late May)