Greg has worked for many years on the Pacific, and his book, Framing the Islands: Power and Diplomatic Agency in Pacific Regionalism, was published earlier in the year by ANU Press (free download here).
Greg asked us to consider our Australian perspective and why we always get things wrong in our relationship with the countries of the Pacific.
How can we do better? Not by thinking of us all as a family, as the prime minister Scott Morrison has done. Australia in this scenario would be the bad brother of the Pacific.
Australia's deep assumptions about the people of the Pacific parallel the way we have thought about aboriginal people in this country. We don't really see them; we don't expect them to have agency over their own lives.
A second preconception is that Australia has a natural right to lead in the region. The Pacific is seen as "our" backyard. And a third: we're leading in the Pacific in a sort of deputy sheriff role for the USA.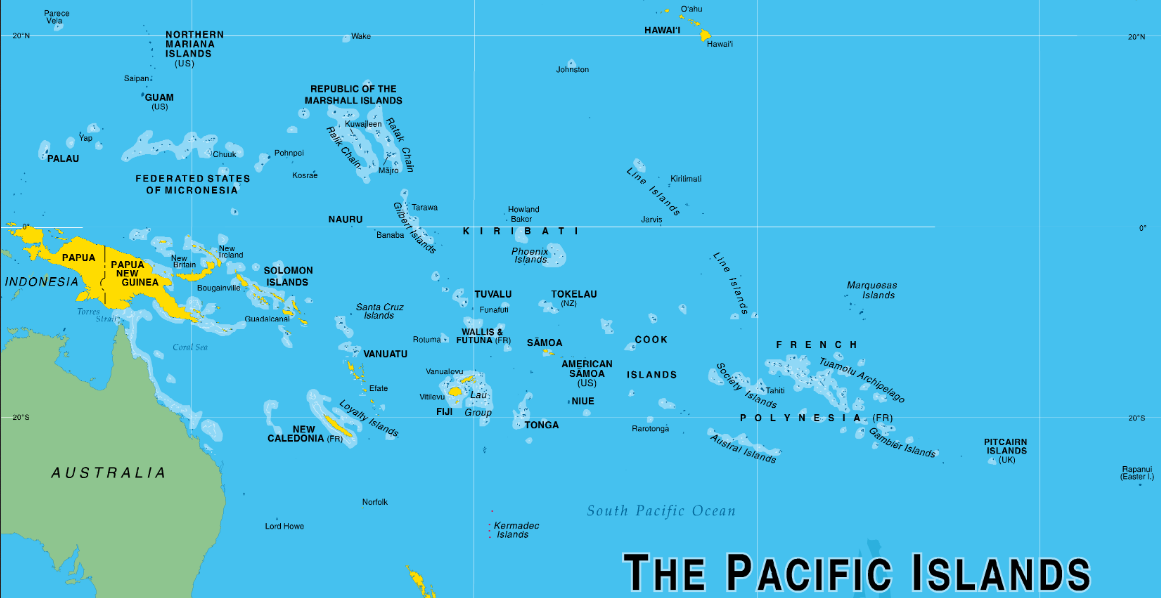 Source: Center for Pacific Islands Studies: https://hawaii.edu/cpis/research-and-publications/research-aids-resources/
Continue reading